インターペネトレーション
Fresh and healthy live music.
Flavors range from free impro to contemporary composition,
from Jazz to Rock,
from "turn your head or you won't hear anything" to
"bang your head or your ears will bleed"
and everything in-between…
plus surroundings.
Music for your ears!
Tasty!
Interpenetration is a concert series and festival for extraordinary and experimental music as well as interactive electronic art. The concert series was founded by Elke Murlasits and Harald Wiltsche under the name of Sonntags Abstrakt. Later it was curated by marufura fufunjiru and from 2011 it was run by chmafu nocords and renamed to Mittwochs Exakt. In 2012 it was merged with chmafu nocords' Interpenetration Festival to form what is now known as Interpenetration.
"Die wichtigste [musikalische] veranstaltung seit dem was in den 70ern im Forum Stadtpark passiert ist." (The most important musical events for the last 40 to 50 years in Graz, Austria), Bernhard Lang
Artistic Management: marufura fufunjiru
Sound Engineers: Blinky Watts, Peter Venus, Manuel Plauder, Arne Glöckner
Web: marufura fufunjiru
Art: marufura fufunjiru
Odd Jobs: marufura fufunjiru
Accommodation: Reas Klöckl
Partners:
Many thanks to Ursula Karner, J.J. Kucek, Georg Lassacher, Arne Glöckner, Franz Gurt, Anita Hofer, kauders, David Reumüller, Andreas Heller, Slobodan Kajkut, Nikolaos Zachariadis, Adina Camhy, Patrick Wurzwallner, Hannes Schauer, Vesna Petkovic, Rosemarie Stern, Christoph Uhlmann, Michael Laab, Sandra Johrendt, Christian Friedrich Schiller, Christian Sundl, Conrad Stachl, Rainer Binder-Krieglstein, Reni Hofmüller, Bernhard Lang, Filipa Cicin-Sain, Roland Oreski, Otmar Klammer and you.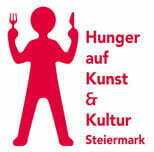 Supported by: